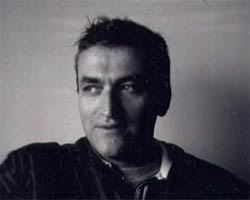 City Lights Books
and Vesuvio join forces to bring you local writer - and former Vesuvio bartender - Alan Black as he makes his triumphant return to North Beach on Tuesday night, July 8th at 7pm, in celebration of his first book,
Kick The Balls: An Offensive Suburban Odyssey
, published by Penguin Books.
Kick The Balls
is a biting, oftentimes hilarious, account of Alan's misadventures as a youth soccer coach in the East Bay suburbs. Come celebrate the book's release, listen to Alan read a few selections, maybe get your book signed and have a pint or two while you're at it.